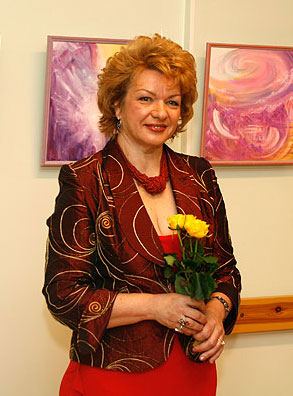 Viktoria Vader
Scientist, Cybernetic Sc. Doctor
Divine psychologist, author of program "Swithing to positive relation with Living through LOVING".
Artist 
Finance analyst
You know, I catch myself on thought,
TODAY my living is a wine glass
It rages and intoxicates,
Because it is fullfil by LUCK.
Sometimes the head is turned
From the energy of Love overflowed ME
It seems I fly and shine by LIGHT
That presented to me the World, having told "LIVE"
"LIVE, to you I have presented the LOVE!
LIVE, with LOVE you will become stronger!
LIVE, having opened itself, you will open the WORLD!
LIVE, you have and feel FREEDOM, JOY and BLISS!"